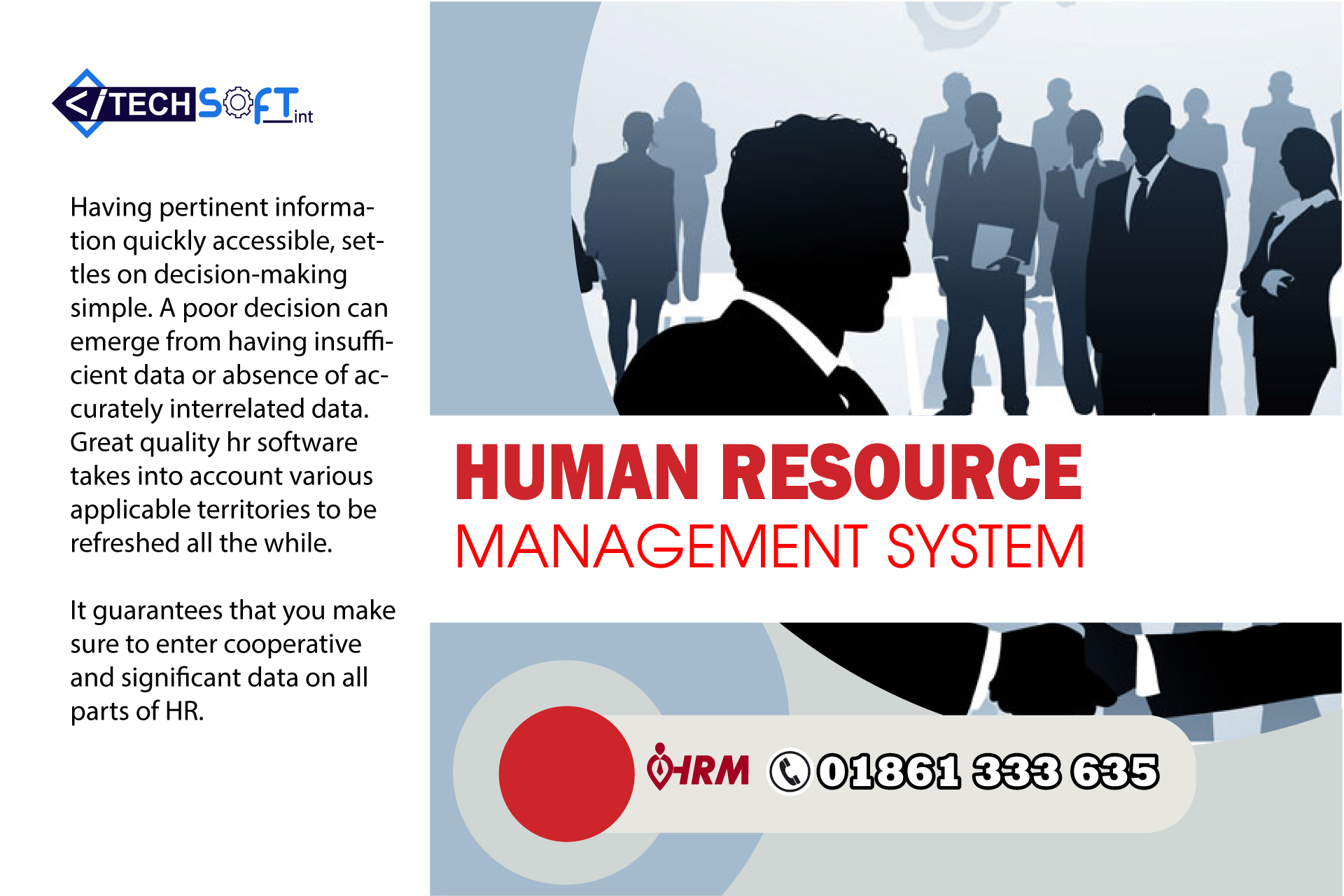 PRODUCT DESCRIPTION
HR Software brings you some coolest feature for your Human Resource Management. All ICT Solution offers you the best Human Resource Management System. Take a look at our exclusive features.
Features
Employee Profile Management
Keep track of employee's details
Employee's Bank Account Information
Keep track of employee's company-specific details
Employee's Important Document
Employee's Job History
Ability to keep records of all the previous jobs of employees
Current Job overview
Complaints/Disputes
Ability to keep records of employee complaints or disputes
Departments and Designations
Categorize employees according to departments
Organize designations within departments
Employee Attendance
Manage employee's daily attendance sorted by departments
Generates an attendance report of employees
Employee Wise monthly, weekly, yearly attendance report
Employee leave and vacation management
Organize leave category with quota
Holiday Management
An employee can request for leave
The ability for an administrator to review those leave applications
The ability for an administrator to either reject or accept the leave request
Employee Payroll or payslip Management
Organize a salary structure by monthly, weekly, daily, hourly basis.
Generates payslip for employees for each month
Organize a salary structure
Allowance Management
Transport Allowance
Meal/Dining Bonus
Overtime Calculation
Deduction Management
Absent
Late Present
Performance Evaluation
Employee Awards
Ability to entitle awards to employees according to performance
Add allowance as an award
Private Messaging
Ability to send message to employees
Email Notifications on messages
Why You Need HR Software?
Improved decision-making effectiveness
Having pertinent information quickly accessible, settles on decision-making simple. A poor decision can emerge from having insufficient data or absence of accurately interrelated data. Great quality HR software takes into account various applicable territories to be refreshed all the while. It guarantees that you make sure to enter cooperative and significant data on all parts of HR.
Improved Productivity
Manual record-keeping is very tedious because every single related record must be updated by hand. Utilizing a software to record data can free up staff for higher request capacities. Moreover, employee inquiries can take up a ton of a human resource department's (or manager's) time. HR software can give a self-administration choice to representatives to get essential data themselves just as sparing staff time in acquiring it for the workers. It can likewise spare time and improve adequacy for each progression of the enlistment and determination process only as for evaluation and training. This can lead to generous efficiency gains.
Measurable ROI
By Investing in HR software can prompt generous cost savings funds in spite of the excellent beginning investment required. If you pick software that explicitly addresses your business' issues, you will most likely lessen your work costs the same number of capacities. You will be finished by the product itself as well as other people will take much less time because of the software.
HR Modules Help Business Management Efficiency
Simple coordination of the HR works into different parts of the business the executives is another advantage of HR software. This software has modules that can be incorporated or not as per your needs. Which can likewise be connected to external software. For example, Accounting and other reporting software to streamline all parts of the business the executives.
Improved Security
Human Resource Software can likewise improve your business' security by reducing the number of administrative paper works and related security dangers. Security has turned into an major issue or if nothing else thought for some organizations. Also, decreasing the number of manners by which security can be ruptured is positively one approach to restrict the hazard.