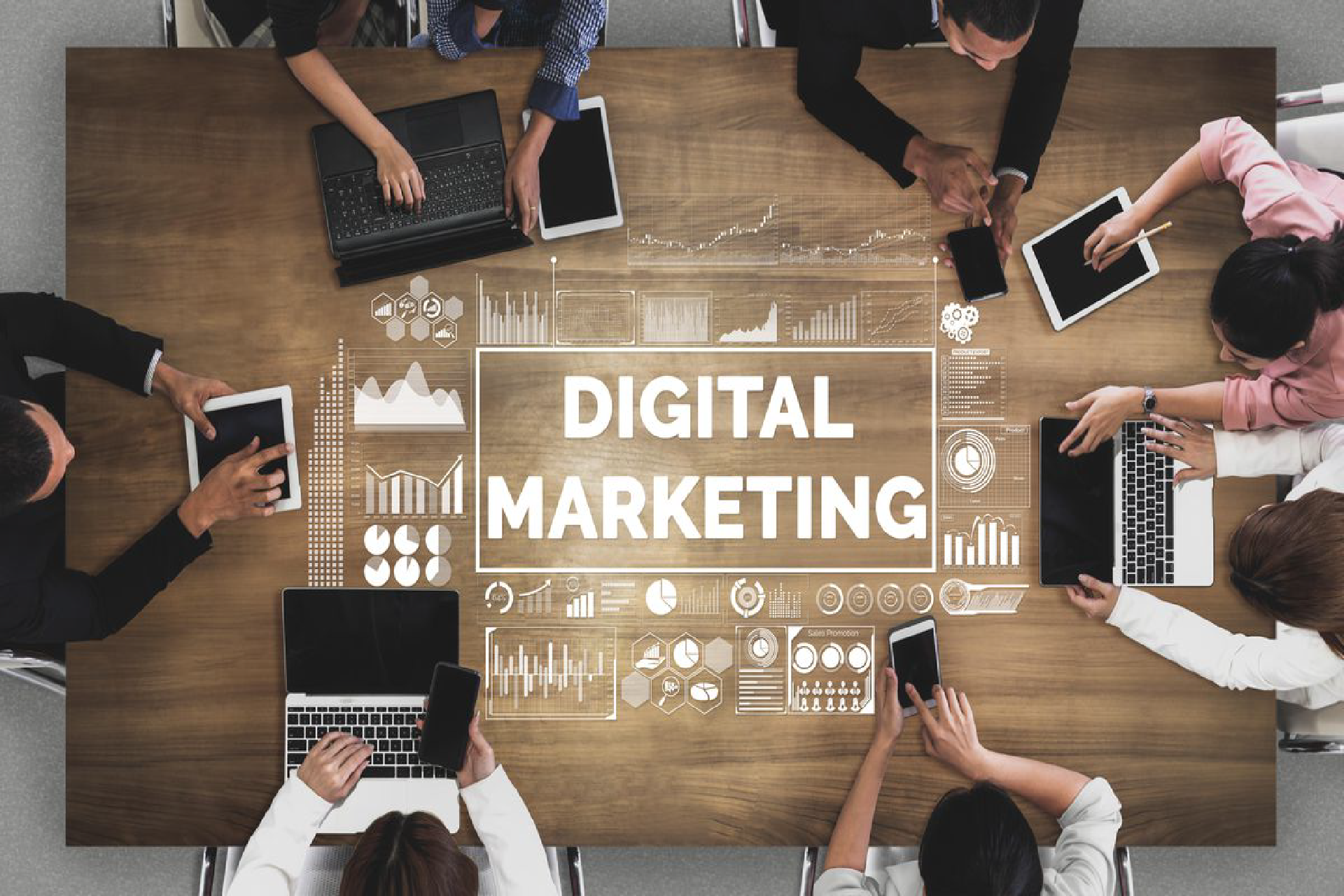 What is Digital Marketing?
Digital marketing, also called online marketing, is the promotion of brands to connect with potential customers using the internet and other forms of digital communication. This includes not only email, social media, and web-based advertising, but also text and multimedia messages as a marketing channel.Essentially, if a marketing campaign involves digital communication, it's digital marketing.
What are the types of digital marketing?
Social Media Marketing Platforms.
Influencer Marketing.
Email Marketing.
Content Marketing.
Search Engine Optimization (SEO) Marketing.
Pay-per-click (PPC) .
Mobile Marketing.
What skills are required for digital marketing?
SEO and SEM.
Data Analysis.
Social Media.
Pay-Per-Click and Social Media Advertising.
Email Marketing.
Storytelling.
Basic Design Skills.
Creative Problem Solving.
What are the jobs for digital marketing?
Digital Media Managers.
Pay-Per-Click Managers.
SEM/SEO Specialists.
Content Strategists.
E-commerce Specialist.
Brand Marketing Expert.
Social Media Marketers.
Digital Project Managers.
Is digital marketing a good career?
In 2021, digital advertising, content strategy, social media and content creation were considered as the most in-demand skills. If you specialize in skills like SEO and SEM which can make a business more profitable, then you can easily land a high-paying job.
How can I start digital marketing?
Get to know the basics of digital marketing

Start your own website

Become an SEO Expert

Get a Google Ads Certification

Master Facebook Ads Advertising

Become an expert in Google Analytics

Get a digital marketing job as a freelancer

Get a real internship

Stay informed of new updates and keep learning

Learn how to use digital marketing tools
In our course we will discuss about this in details
Email Marketing
Content Marketing
Social Media Marketing
Influencer Marketing
Viral Marketing
Pay Per Clicks
Search Engine Optimization