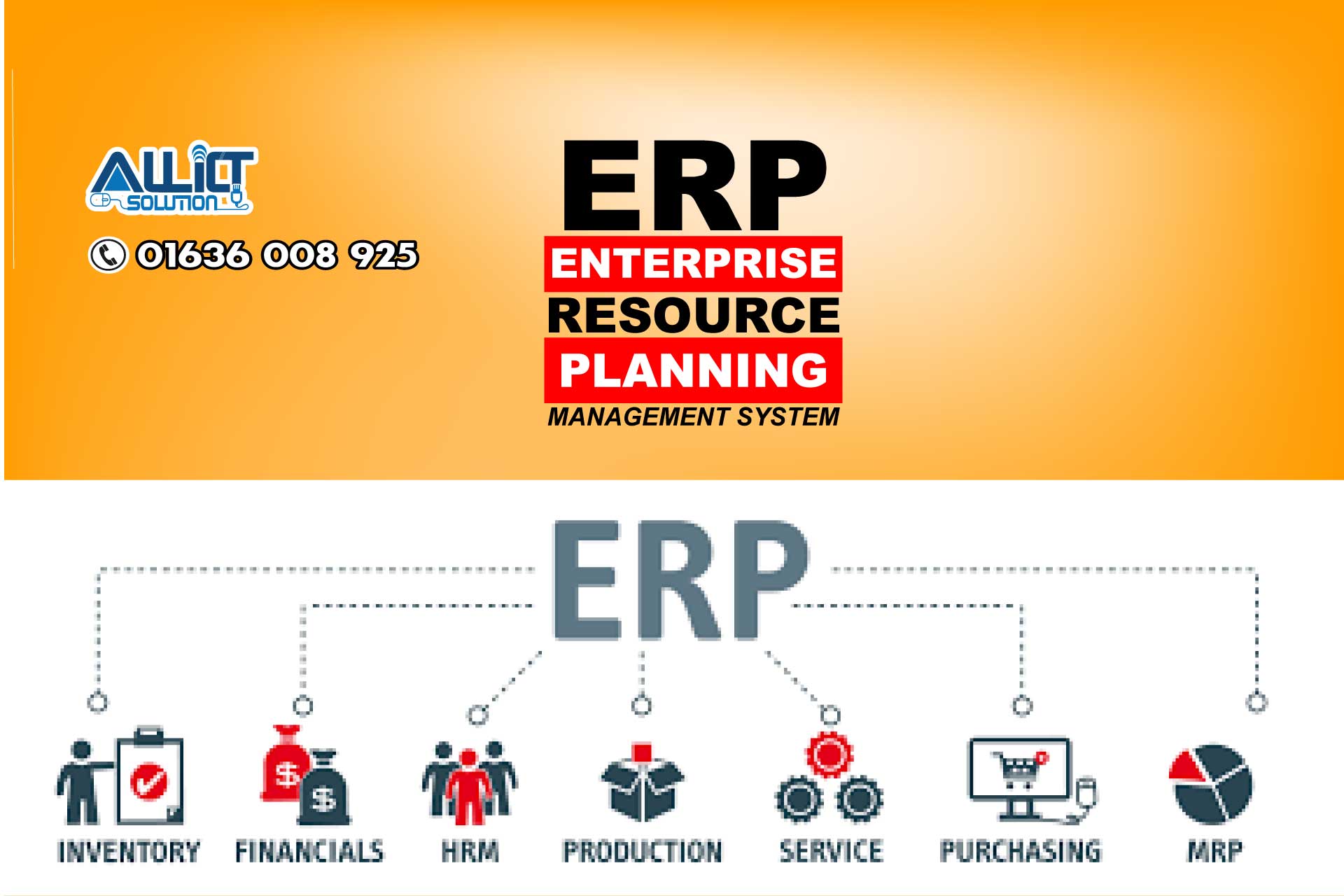 ENTERPRISE RESOURCE PLANNING SYSTEM
Features
HR & Admin
Employee Profile Management
Track of employee's details.
Track employee's company-specific details.
Employee's Bank Account Information.
Employee Document.
Keep Employees previous job records.
Departments and Designations
Categorize employees, according to departments.
Employee Payroll or payslip Management
Generates payslip
Calculates allowances
Calculates deductions
Organize a salary structure
Accounts Section
Accounts Receivable
Full Debit and Credit Function.
Accounts Payable
Full Debit and Credit Function.
Track Sales
Keep records of daily sales
The system can export daily, weekly, monthly, yearly sales report.
Track Expenses
Keep records of daily expenses.
The system can export daily, weekly, monthly, annual expenses report.
Billing
Bill/Invoice
Custom tax rates per products
Select TAX Type for invoices
Custom discount rates per products
Integrated Stock Manager
Get online payment with unique invoice link
Decent Invoice Printing template
Customer Database
Customer Management
Add/update customer
Get Record of Invoices with specific customer
Income & Expenses by customer
Income & Expenses by customer
Stock Management
A Smart Stock management system. You will have all standard features for stock management function.
Inventory Management
Full complete inventory system. You will have all standard features for inventory function.
Employee Attendance
Manage employee's daily attendance sorted by departments
Generates an attendance report of employees
Data & Reports
Company Statistics
Accounts Statements
Income Expenses Sales & Purchase TAX Statement
Saving Money
ERP bundles are not so cheap, so it can appear to be far-fetched that the program would save your organization money. In any case, this is actually what can occur. An ERP binds together a large number of the system that may right now be divided into your association. That reaches from everything from item improvement and supplies chain management the board to IT support, the executives, and that's just the beginning.
Improved Collaboration
The highlights of ERP applications can fluctuate contingent upon the program that you are utilizing, yet these systems empower you to share and edit data just as to improve security and access. There is no compelling reason to combine data crosswise over various systems or sources. Since the majority of the information is arranged, put away, shared, and got to through a single system, actually there is no worry about how precise, complete, or secure the information records are.
Better Analytics
The privilege ERP can make it simpler and quicker for your team to create different reports. That may incorporate everything from income and expense statements to tweaked reports dependent on measurements and patterns. The capacity to approach these reports rapidly empowers you and your team to settle on better choices all the more quickly. You won't have to depend on your IT staff to produce the reports that you need.
Improved Productivity
Without an ERP, you and your staffs may have redundancies in activities, or you may need to sit around idly finishing monotonous undertakings physically. That can, at last, negatively affect your primary concern. An ERP will dispose of this time waste, and this can, at last, has a positive effect on your association's efficiency, productivity, and benefit.
Happier Customers
An ERP is an internal system, so you may not think it has a lot to do with consumer loyalty. Notwithstanding, this isn't the situation. The privilege ERP programming arrangement can be utilized in different advertising tasks. That identifies with procedures that incorporate lead age and client securing to late-stage client administration and customer retention. Eventually, it can assist you with bettering speak with your clients and customers through all phases of the procedure.
Improved Inventory and Production Management
If your association uses stock and has a generation procedure, you can likewise profit by improved administration in these areas. An ERP can be used to make simple the task of improving production and delivery schedules, reducing overages, and more. It makes it basic and simple to upgrade your endeavors instead of to make a simple and easy to optimize volumes, procedures, and the sky is the limit from there.